The Mother of All SMX Local/Mobile Recaps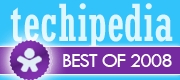 So I've just returned from SMX Local in San Francisco and my head is still spinning. Chris Sherman, Greg Sterling, and the rest of the Third Door Media team did an amazing job with this conference, and if you are at all inclined towards Local Search, I'd highly recommend attending next year.
Pros:
– Amazing collection of talent recruited to speak
– Probably "got more" out of this conference than any other, in terms of actionable tips
– Incredibly tight networking due to small size (you could have met almost ANYONE you wanted in Local Search)
Cons:
– Venue too expensive for many small business owners to attend
– Some sessions mis-titled
– Would have been nice to have a pre-conference networking event Wednesday night, a la SMX Seattle
As you can see, the pros were very positive and the cons were fairly minor. I enjoyed my first major speaking engagement and SO appreciated the opportunity to get such great exposure for the Local Search Ranking Factors.
Speaking of which, it was terrific to meet so many of the contributors in-person at a dinner co-hosted by myself and Will Scott the night before the conference!
Most Valuable Conference Tips (as you can see, there were a LOT of them!)
Consistent structured content is critical to your Local search success.

"Structured" means business name, address, phone number, website, categories, etc. that the search engines can digest easily and properly attribute to your business.
"Other" is the fourth-largest Local search engine, meaning it's critical to syndicate this content on as many platforms as possible.
(Note from DM: I don't think Gib ever mentioned in his presentation that Localeze does exactly this—provide a structured platform for Local business content that is syndicated to a number of different providers. Kudos for not pitching, but I fear that this may have been lost on attendees who weren't familiar with Localeze already!)
If you've got a "weak" website, think about piggybacking on your Yahoo Local or Citysearch listings and leverage the ranking power of those domains.

Throw a few links at those listings and get them to rank in Google and count as citations for your Local Business Listing.

Google is far more likely to rank a Yahoo Local profile on page one, for example, than it is to rank a site with few or no inbound links.
Video SEO for Small Businesses: Create a separate page on your website for your video.

Associate an HTML description of the video on that page.

Link to your YouTube video page with the geo-targeted anchor text you're trying to rank for, as that might help a thumbnail of that video get included in Universal search results for those keywords.

Include keywords in the TITLE of your video and your business name in the DESCRIPTION, and not the other way around.
Research your competitors' citations to move from page two of Google Maps to Page One / the 10-pack.

Citations from the Better Business Bureau are incredibly valuable.
Getting a citation from a web page with your keywords in its Title Tag can have a HUGE impact.

(Check "mortgage in Toronto" search result as an example.
In the Q&A Steve recommended avoiding TubeMogul if you can commit the resources to managing your videos yourself.
Michael Jensen, SoloSEO / CityMarketer
Reviews can help mom & pop's compete with and outrank national chains, especially in non-competitive areas
A business's rating can be even more important than ranking.

For instance if your business has five stars and all of your competitors average between 2.5 and 3, even if you are further down the page there's a good chance you'll have the highest clickthrough.

Chris Silver Smith pointed out later in the conference that clickthrough rate may in fact influence RANKING as a signal to the search engines of the highest-quality Local Listings, so in this manner higher ratings may lead to higher rankings indirectly.
Why are reviews so hard for small businesses to obtain?
– Customers have no motivation
– Customers are not internet savvy
To combat these two factors, provide an incentive to motivate them (such as offering free WiFi in your waiting area where the landing page defaults to your "Leave a Review" page).

Use a TinyURL or a redirect to create a more memorable address like "mysite.com/review"

Place a higher priority on obtaining reviews on sites that are syndicating to the search engines in your industry and your geography.

If a third-party site like Citysearch or Yelp is ranking in the top ten for your target keywords already, it's a good indication you'll want to obtain reviews on those sites.
Geo-specific organic rankings are still more important than Local rankings in terms of the traffic and conversions they drive.

There are very few OneBoxes for state or regional searches, except in smaller states like Connecticut or Delaware.
Low quality, easily obtained links can still win for local (long tail) search.
Dan Hobin, G5 Search Marketing
When calculating the real value of search for your clients, think about a different metric: "Cost Per Visitor", which equals (CPC + Cost of Ad Agency Fee) / (Unique Visits)
Superpages and Citysearch had a much higher cost per visitor than Google Adwords due to the low click volume—the economics made no sense when including the ad agency fee.
40% of queries are Local in intent
Only 5% of search terms use city and state
Only 2% use neighborhoods or informal terms
Only .5% use ZIP code
32% + of Local searchers aren't using geo-modifiers
As I clumsily tried to point out during the Q&A for this session, this 32% statistic speaks to Google's desire for better ZIP code targeting among non-iGoogle users.

However, Ian rightly countered that it's difficult to get granular with ZIP code targeting because of incredible amount of overlap among ZIP codes using centroids and radii, because many ZIPs aren't even close to a perfect circle.
Bryson Meunier, Resolution Media
Google Analytics does not work for mobile—we need mobile-specific analytics packages.
Consider the Mobile search experience – SUGGESTIONS become key—unique keyword research specifically for mobile may be worthwhile if mobile traffic is critical for your business.
Linkbuilding to the Mobile version of your website may have a large impact in your Mobile search rankings.
Mary Bowling, Blizzard Internet
Call tracking is critical for marketing companies to prove their worth to the customers (see Jon Schepke's comment below for a follow-up).
Coupons "kinda" work—it had better be a really good offer if you're going to see any real value or increased click through.
Profile Data works really, really well – standardize the information, keep it updated, but keep in mind that not all services can deliver on what they promise.
Adwords with geo-qualified keywords works really well.

Consider geo-targeting feeder markets if you're in the hospitality industry (e.g. Denver feeds Santa Fe, the Bay Area feeds Tahoe, etc.)

Long tail keywords work ESPECIALLY well
Local Business Center ads "kinda" work. They are low traffic, low cost, high click-through rate, and low cost/conversion.

But keep in mind Dan Hobin's finding with Citysearch / Superpages.

Your company may find that the time involved or cost of agency time to set these up may not be worth it.
Mary hasn't found that ranking well in Google Maps yields much of an advantage, though as Mike Blumenthal pointed out on two occasions in Q&A, it is currently impossible to differentiate click traffic coming from the 10-pack, so this is ALL getting counted as organic.
Reinforcement of seeing 10-pack, PPC, AND organic might be a triple threat & increase CTR relative to ranking for just each of those areas.
Partner up with whoever's ranking well in your area—don't necessarily view them as competitors. Directories about your area, CofC's, CVB's, etc., as well as local bloggers.
In Q&A Mary suggested to check out Google's Maps page for "Aspen, CO" (or similar) as the beginnings of its city guides – keep an eye on this trend to see what other kinds of information besides photos, etc. are being pulled in there.
Jon Schepke, Strategic Internet Marketing Partners
"Local search is more about phone calls than clicks." Universal and mobile search make call tracking INCREDIBLY important and lies at the convergence of analytics for these two areas.
Text messaging is LIKE email marketing but leads to dramatically higher open rates!

A successful strategy for Jon has been to promote on-property activities for his hospitality industry clients via TXT coupons.
Exploit content gaps within your own Chamber of Commerce or Tourism Bureau's website to gain maximum search traffic.
"The magic to Local SEO is recurring content" so keep publishing up-to-date information about your community!
Local SEO drives 70% of search traffic for mall sites "Levi's skinny jeans San Francisco" – if you can get geo-targeting of both location AND product, $900 CPM is not unreasonable because the conversion rate is so tremendous (e.g. for chocolates at Valentine's Day).
NearbyNow's Shopping Mall customers have had great success with what Scott called a

"mobile claim check."

Personalize text messages to set up an "appointment" to pick up items in your size to increase conversion rate, as customers feel more obligated to make the meeting.
Chris Silver Smith, NetConcepts / Natural Search Blog
Store Locators are often neglected – they tend to be dead-end search boxes, when they need to spiderable with individual store profile pages for each location.
Your LBC profile listings should link directly to specific store pages for a better user experience and higher conversion rate.
Check out the "Ad Intelligence" tool from Microsoft – Excel plugin which can drill down on Keyword Volume to the City level; can extrapolate via market share estimates for search volume on Yahoo and Google. Note from DM: I tried this tool last night & it really only works for large cities, unfortunately, but I'm guessing that Microsoft will continue to try to provide more accurate data for smaller cities / rural area searches.
Why does Mike do the kind of research that he does? "I want the same information that any good spammer has, so I can help my clients compete honestly and effectively."
Distance to Centroid, Business Title, and number of Web Citations were ALL more important than reviews in correlating to 10-pack ranking.
Distance to Centroid seems to matter most among industries where there are very few quality signals (like Plumbers in smaller towns, 75% of whom don't even have websites).
Check out this amazing graphic of Mike's assessment of what matters for ranking well in the 10-pack.
Because of the variety in the number and quality of non-LBC signals by industry, it's important to do a fluid analysis of who's ranking well based on how competitive your industry is.
Note / full disclosure from DM: Along with other notable Local Search bloggers, I helped Mike do some of the research for this project.

Nonetheless, I found Mike's presentation to be probably the single most fascinating discussion of ranking factors at the entire conference.

I'm hoping he commits a lengthy blog post, or potentially a series, discussing the results of this research in their entirety.
Jordan Kasteler, UtahSEOPro
Give Google plenty of signals to signify that your site is mobile-friendly:
Use an XHTML mp or WAP 2.0 doctype tag (encode in utf-8)
CSS – use only %'s and absolute positioning (no floats)
Images, maximum 120 pixels wide
Using the telephone attribute can help a phone dial that number directly (<a href="#" tel="5035602755">503 560 2755</a>)
Keep file size under 20K for fastest download to mobile devices.
<link rel="stylesheet" type="text/css" media="handheld,projection,tv" href="mobile.css">.
Create an XML mobile sitemap and submit to Google and Yahoo.
Get links from and link out TO mobile sites.
Submit your site to niche mobile directories.
Chris Travers, Universal Business Listing
UBL has hundreds of people at its call center in North Carolina entering your business data in a "web card" – standard microformatting structure.
Their data set is free to any search engine that wants to use it & represents the best attempt at a standardized platform.
Chris Silver Smith, Natural Search Blog / NetConcepts
The usual SEO signals still play into ranking well in Local/Maps.
Using call tracking services with different local phone numbers might be a problem since these will send confusing signals to the search engines.
---