Local Search Ranking Factors, Vol. 1
Earlier today, I published the results of a survey of 20 leaders in the Local Search Marketing community which attempted to gauge the most significant factors to ranking well in the Google and Yahoo Local algorithms.
I'm thankful to all the contributors for taking the time to complete the survey and for responding so thoughtfully. I'd just like to give a few of my thoughts on the responses, and leave it to readers and contributors to comment on their own blogs.
In general, there was a surprisingly low level of agreement on most factors from the experts. This probably reflects:
The newness and/or the rapidly-changing nature of the Local algorithms
The variation in the importance of certain factors depending on the industry
An unclear pronouncement of what constitutes spam in Local from the engines themselves
But nearly everyone was in agreement that taking command of your Local Business Listing(s), and to a slightly lesser extent ensuring that the LBL information emphasizes your product or service industry, is the single-most important component of ranking well in Local.
I was also struck by the following:
The importance of traditional YellowPages data providers. InfoUSA, Acxiom, and SuperPages were rated as the three most important data providers with which to validate your business information.
The degree to which traditional SEO still matters. Participants felt that inbound links and anchor text are important for ranking well in the Local as well as traditional organic algorithms.
There are a lot of best practices that don't necessarily influence rankings yet, but might in the near future, including hCard microformatting, video submission, and power reviewers.
I'll leave the rest for discussion, and for the contributors to participate on their own blogs!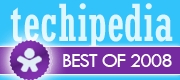 Update 1/5/09: The Local Search Ranking Factors survey has been named "Best of 2008" by Techipedia. Thanks to Tamar Weinberg, and once again to all the participants in this survey!
---